neilsens

woodwork service
repair – restore – reimagine
WHAT

WE CAN DO FOR YOU
We offer you the following services…
From repairing a broken chair, table or cabinet, to chip, scratch and ding repairs to your furniture, no repair is too big or too small.
Need it restored? We can hand strip, sand, stain, repair, reglue and finishing all of your much loved and valuable furniture and timber items.
We can, for example, take your old solid timber furniture, and using its parts make you something that's completely new, like a classic hall table, or a coffee table, or possibly even a bed. You decide and we'll make it!
SOME OF OUR WORK
Take a look at some of our repairs, restorations and reimaginations.

Repair...
No matter how bad it looks.
Repaired!
We can rebuild it!

Restore...
By using time tested procedures and materials, we can restore your timber items and make them beautiful and useful again.

Reimagine...
We took a grotty old wool classing table…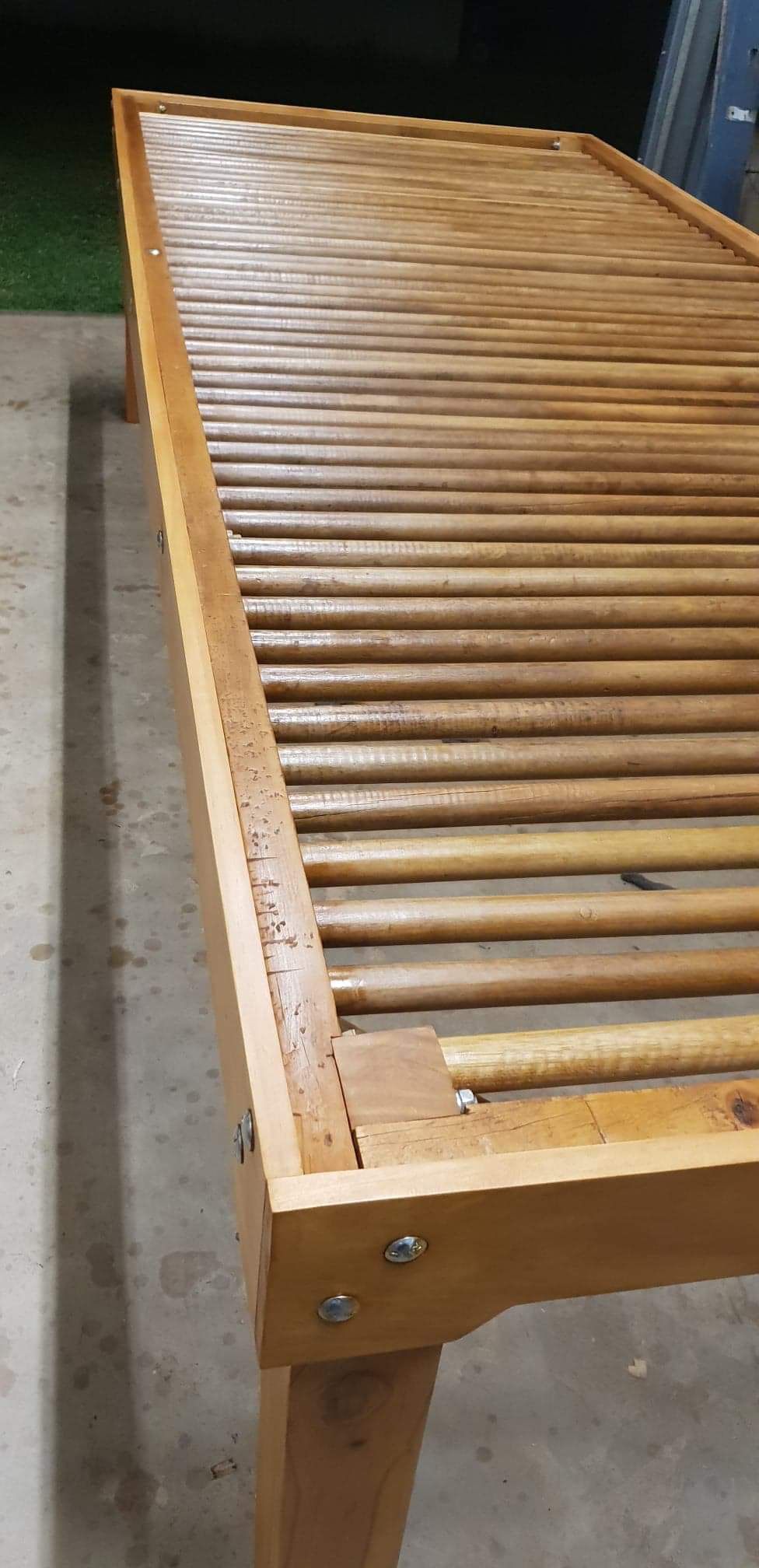 Reimagined!
And made a beautiful dining table for the client. Gorgeous!

What

our customers say
Happy customers, happy wife…
"It's gorgeous! I absolutely love it. True master craftsmen at Neilsens!"
"The chair you repaired is holding up very well. It's great to be able to use all of our Chiswell chairs without feeling that one of them is unsafe. Very happy!"
"We were extremely pleased with the job and the very reasonable price charged. Hard to find good craftsmen these days."
"Great job! The wool classing table was used on the family farm for many years, and now our Son has a beautiful dining table. Thanks!"
"The daybed is beautiful. I have waited 18 years for this amazing restoration. Thanks you so much!"